Get the 2017
Afterlife Summit Collection
here!
Add all 10 presentations from the 2017 Death & Afterlife Summit to your library by purchasing the collection.

Danielle MacKinnon                      Jan Engels-Smith                            Suzane Northrop

Christopher Kerr, MD                      Dr. Linda Backman                      Austyn Wells

Pati Pellerito                                      Dr. Matthew McKay                       Hollister Rand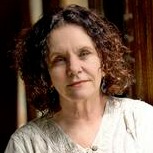 Terri Daniel
Just $20!!
Downloadable mp3 files will be delivered to your email inbox immediately and you'll be able to listen to all 10 speakers any time, at your own convenience!
NOTE: These interviews are not included in the End-of-Life University Archives and are only available HERE!
[wp_eStore_buy_now_fancy id=12]