EOLU Seminar Series
Special Deal for New Subscribers Only!!

(Shhh…)
 Thank you for signing up for End-of-Life University and checking out this one-time-only Special Deal! Today you can purchase the 2014 Access Pass for a 55% discount off the usual price of $60!
When you complete this purchase you will immediately gain access to all 2014 interviews (including  Death Expo 2014) AND all 2013 interviews! That's a total of 46 interviews with end-of-life experts such as:
Ira Byock, MD
Monica Williams-Murphy, MD
Marilyn Schlitz, PhD
Eben Alexander, MD
Caitlin Doughty (of "Ask a Mortician") … and many more!
These interviews cover a variety of end-of-life topics like:
Advance Care Planning
Hospice and Palliative Care
Grief and Loss
Home Funerals
Natural Burial
Death Midwifery
You will also receive the following BONUS:
 The Death Expo 2014 Resource Book, which is loaded with helpful tools and information (150+ pages)!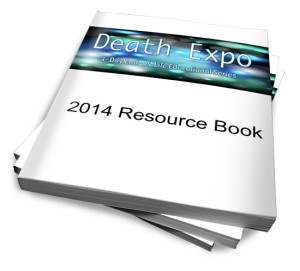 Includes over 25 resources for:
Estate Planning

End-of-life Conversations
Preparing for the Death of Loved One

Planning a Green Funeral

Starting a "Village" in Your Community

Self-Care for Caregivers

Coping With Grief

Starting a Death Cafe …. AND MORE!
You will receive access to high-quality, downloadable MP3 recordings of each of the EOLU interviews on a private listening library page. You will receive an email with the link  for this page where you will be able to download all of the interviews to your computer, if you prefer, so you can listen to them on your own schedule.
The charge for the 2014 Access Pass with your special 55% discount  is just:
 $60.00
$27.00!! 
You can't go wrong with this special deal!
But this is the only time you will be offered this fantastic discount –
so don't let it slip away!
[wp_eStore_buy_now_fancy id=6]